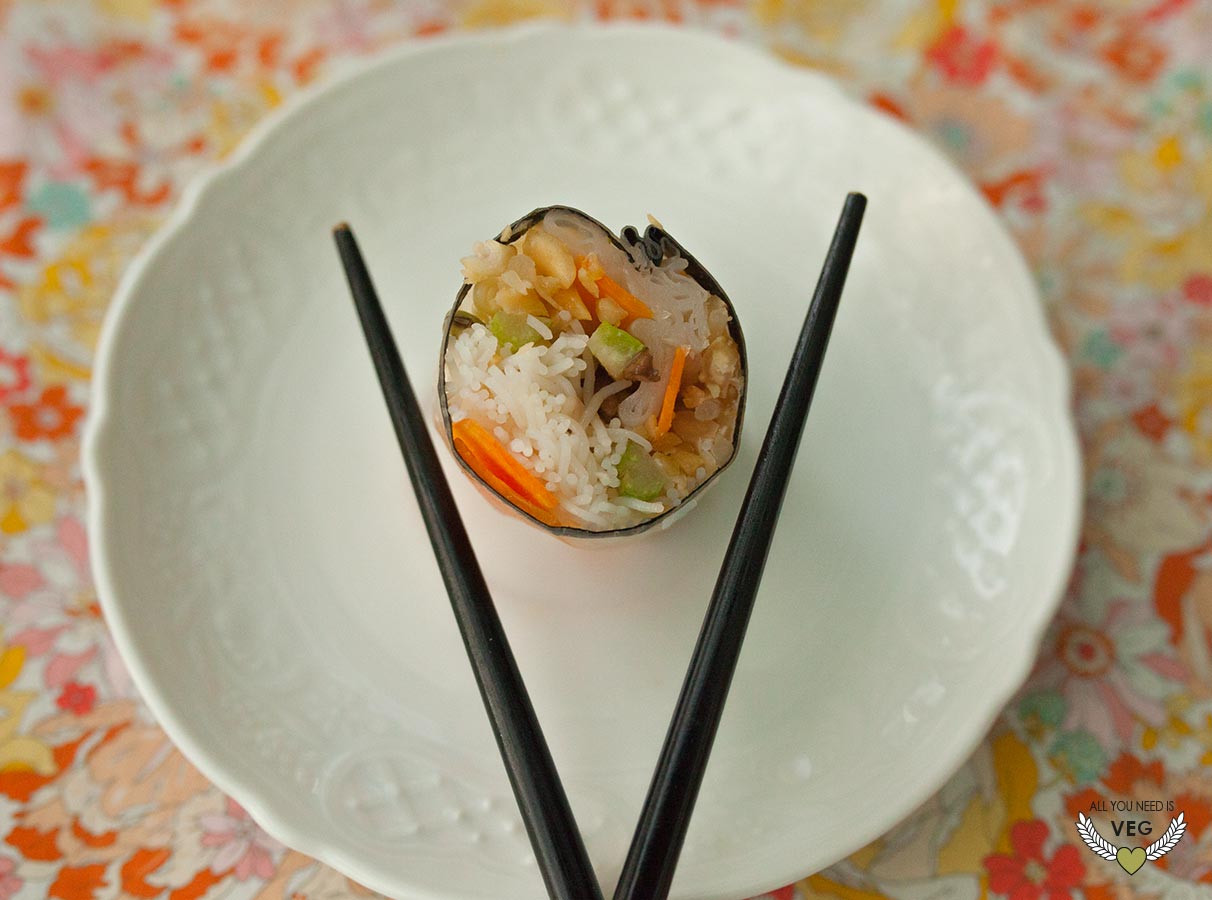 Atelier V-Maki Fleuri Temptation…
Let´s get creative, colorful and flowerful with fresh vegan rice rolls combinations and crazy dippings…Eat flowers & be happy !
The Absolute V-Maki Fleuri Temptation:
Celery-Mauve Summerroll with crispy madras vermicelli
Nori Lemon-Carrot Springmaki
Apple-Beetroot Summerroll with crispy cumin vermicelli
on a herby peanut dipping sauce.

Fingermakis & Fried smoked Tofu skin façon Gers à sa sauce orangée or plums chutney…
100 % vegan Gourmet- Fusion – Cuisine, Farm -to-table.

Edition Prod. No. 7
Scene V-Maki Fleuri
Date 18. August 2017
Styling & Flowers: Amelie Solange Martin / Magicnature
Food & Photography: Yukijung / Allyouneedisveg
Toutes les recettes sont réalisées dans l'esprit d'une cuisine intuitive et créative.
Ce qui vous invite à toutes les variations possibles selon vos propres inspirations et ressources. Tous les ingrédients sont biologiques, sans matières animales: ni viande, ni poisson, ni beurre ou lait, non plus de miel ou d'œuf !
100% Végétal: Fruits, Légumes, Graines, Fleurs et Céréales variées. La nature offre un large choix gourmand, savoureux, original
Crispy rice vermicelli fried in a Wok and spiced with curcuma, hot madras curry, salt.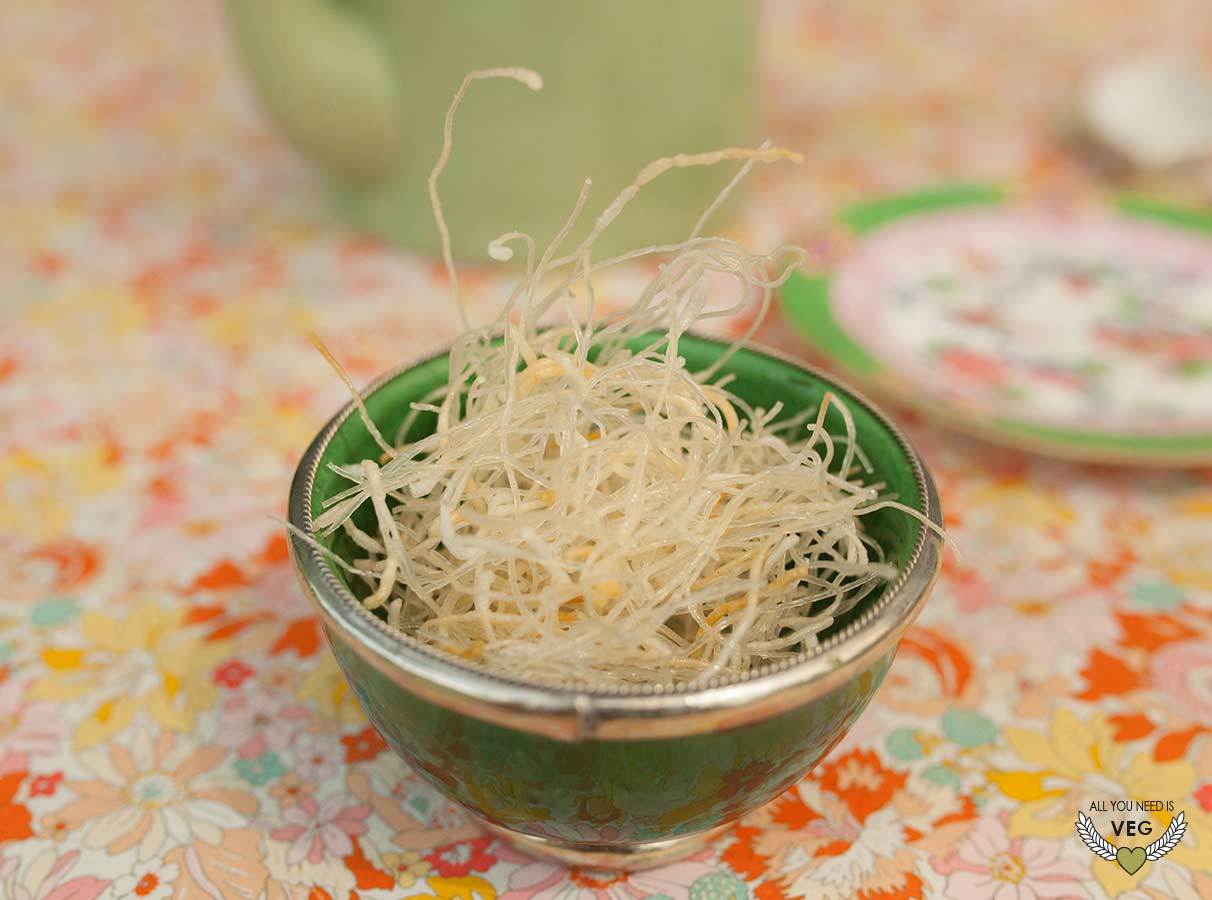 Celery-Mauve Summerroll with crispy madras vermicelli
Apple-Beetroot Summerroll with crispy cumin vermicelli
Fingermakis & Fried smoked Tofu skin façon Gers à sa sauce orangée or plums chutney…