---
GERMANY
---

Work, Formation:

Retreats:

Esh Loh Tala Yoga – Private Chef
Press:
---
Portugal
---
Work, Formation:
The Food Temple – Pastry Chef.
Marco Fonseca: Instituto Macrobiótico de Portugal – Chef Intensive Training.
Retreats:
Vale de Moses Retreat (Head Chef)
Wideocean Retreat, Revealing Vajra, Cocoon Portugal – Private Chef.
Others:
Ethical-Assembly Eco Summit, Lisbon Yoga-Festival, Huge Meal – Cantina Baldracca, Celeiro,
Organii, Herdade do Freixo do Meio, Quinta da Pedra Branca,…
Portuguese Press: Revista Saúde Actual, Eco123.
Talks and Conferences: Veggie World Portugal, Ethical Assembly, Lisbon Yogafestival.
Press:
Talks Conferences Showcooking:
---
Spain
---
Retreats:
---
Great Britain
---
Press:
---
India
---
Work, Formation:
---
Partners:
Since 2019 AllyouneedisVeg FoodLab has it´s location in the heart of Lisbon:
Centro de inovação da Mouraria / Mouraria Creative Hub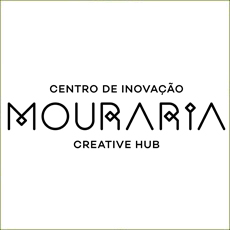 ---
Yuki
is the german certified plant-based Chef & Nutritionist & Consultant behind allyouneedisveg.de,
graduated at Plant-Based Institute for Culinary Arts in Berlin. With almost one decade of experience as a passionate professional vegan chef among others in the restaurant industry in Lisbon.
Today Yuki is mainly booked by renowned yoga retreats in Europe or as a private chef for exclusive
events and dinners, where she turns food classics from around the world into plant-based versions.
Well-being and pleasure are at the heart of the creations she designs. For yoga retreats she creates colourful, easily digestible and wholesome menus that enhance performance during meditation, yoga practice and creative processes.
Yuki appeared on national and international media – showcasing her culinary work and recipes and was featured in magazines such as The Guardian, Welt Vegan Magazine, Vegan Life Magazine and many more.
She has been invited as a speaker to notable industry events such as the Ethical Assembly Eco Summit
or for live cooking at Veggie World in Portugal.
Her vision
is to inspire people to live a healthier, more conscious and compassionate plant-based lifestyle.
"Peace starts on our plates" is her tagline and she is convinced that food is directly related to our inner and outer well-being. She believes in the positive effects of plant-based and cruelty-free foods when prepared with creativity and love. Finally it is this energetic quality that we are really eating.
Her cuisine style
Using the finest ingredients, Yuki creates delicious vegan dishes tailored to her customers.
Her signature are colourful, Mediterranean – Asian crossover menus with influences from macrobiotic, ayurvedic and gourmet raw cuisines.
Reviews and recommendations here
Contact here
---