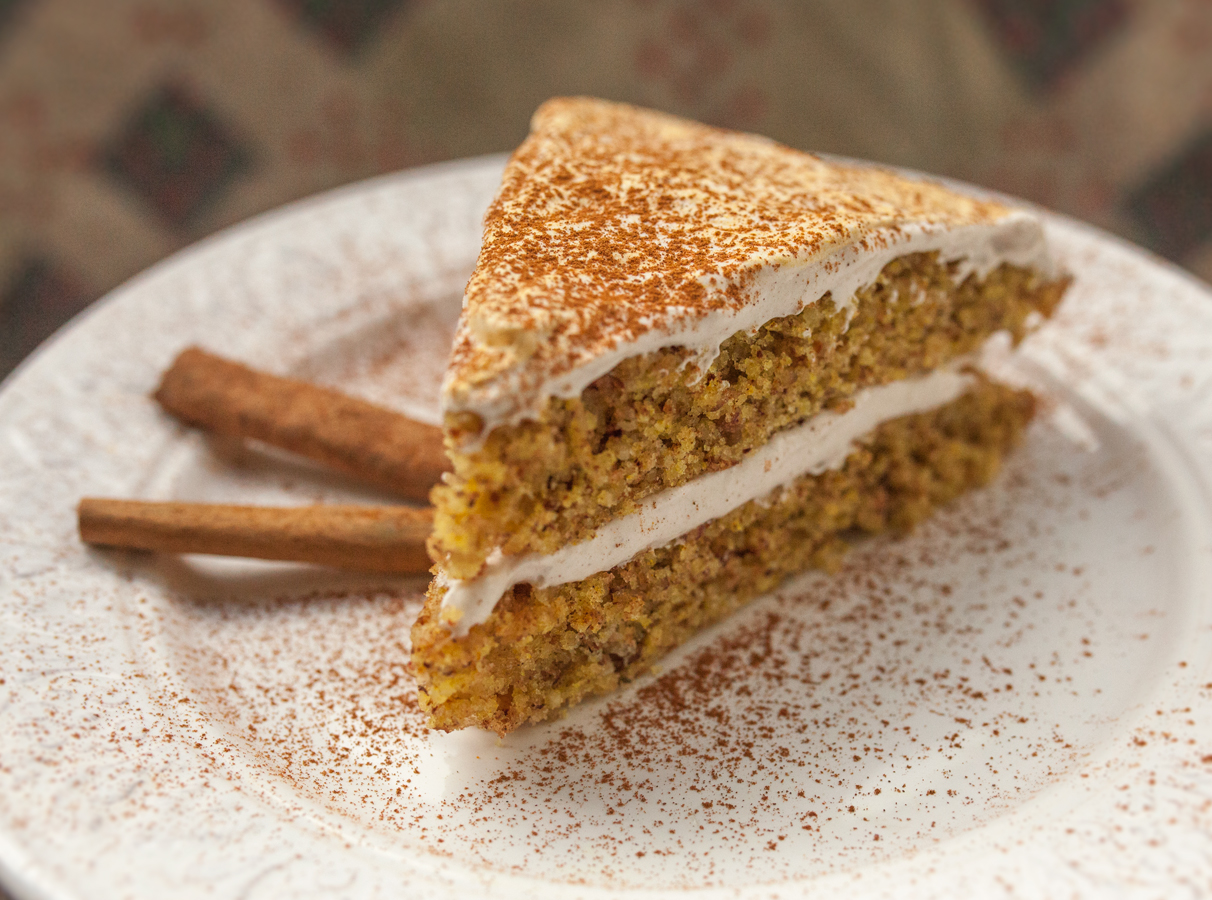 Ah la veg Gourmandise !
Dreams of Cinnamon…
I invented for Albert Schweitzer Stiftung for Christmas a Trilogy of Vegan Cinnamon Desserts:
A Masala Chai Panna Cotta, a Cinnamon-Cream Cake and a Raw Buddha-Cinnamon Stars.
https://vegan-taste-week.de/rezepte/kuchen-desserts/masala-chai-panna-cotta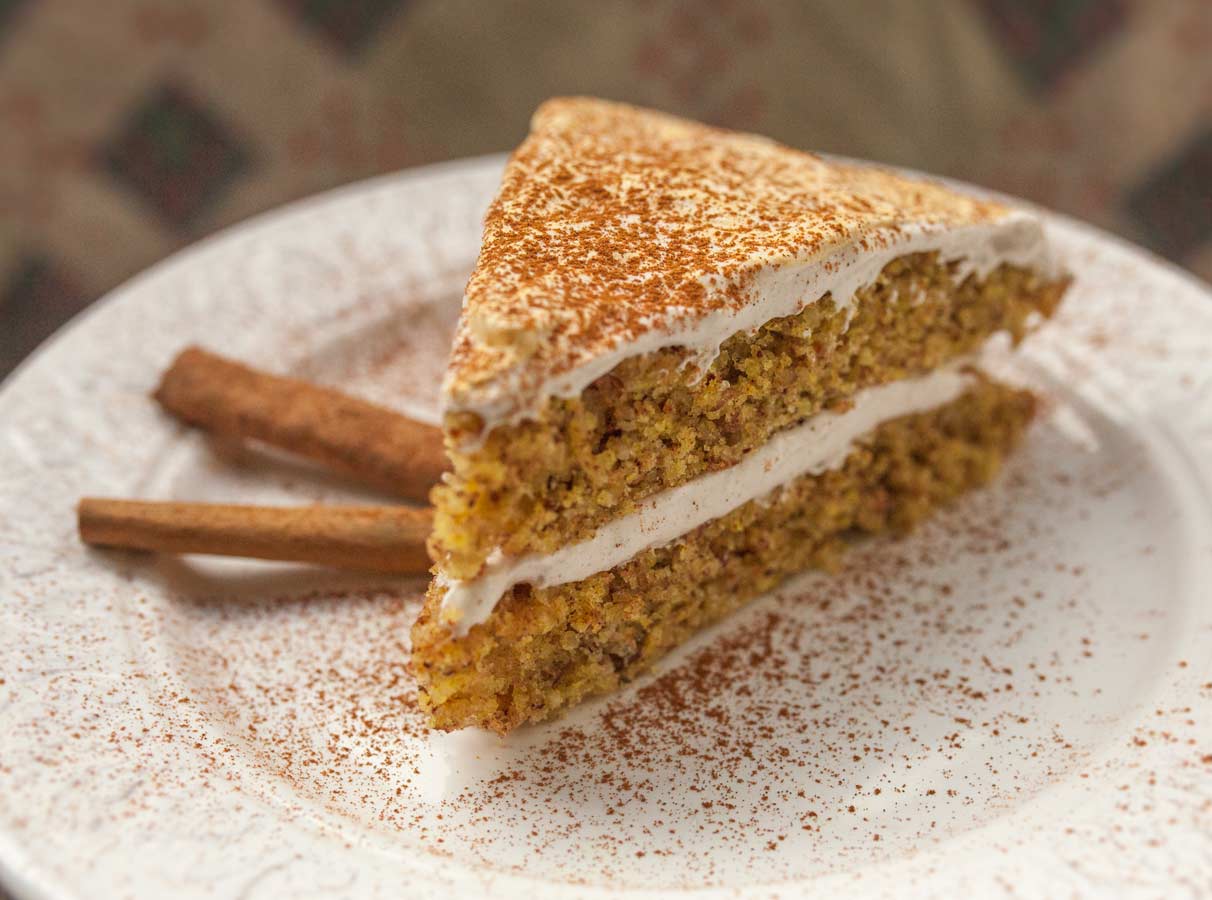 https://vegan-taste-week.de/rezepte/kuchen-desserts/zimt-sahnetorte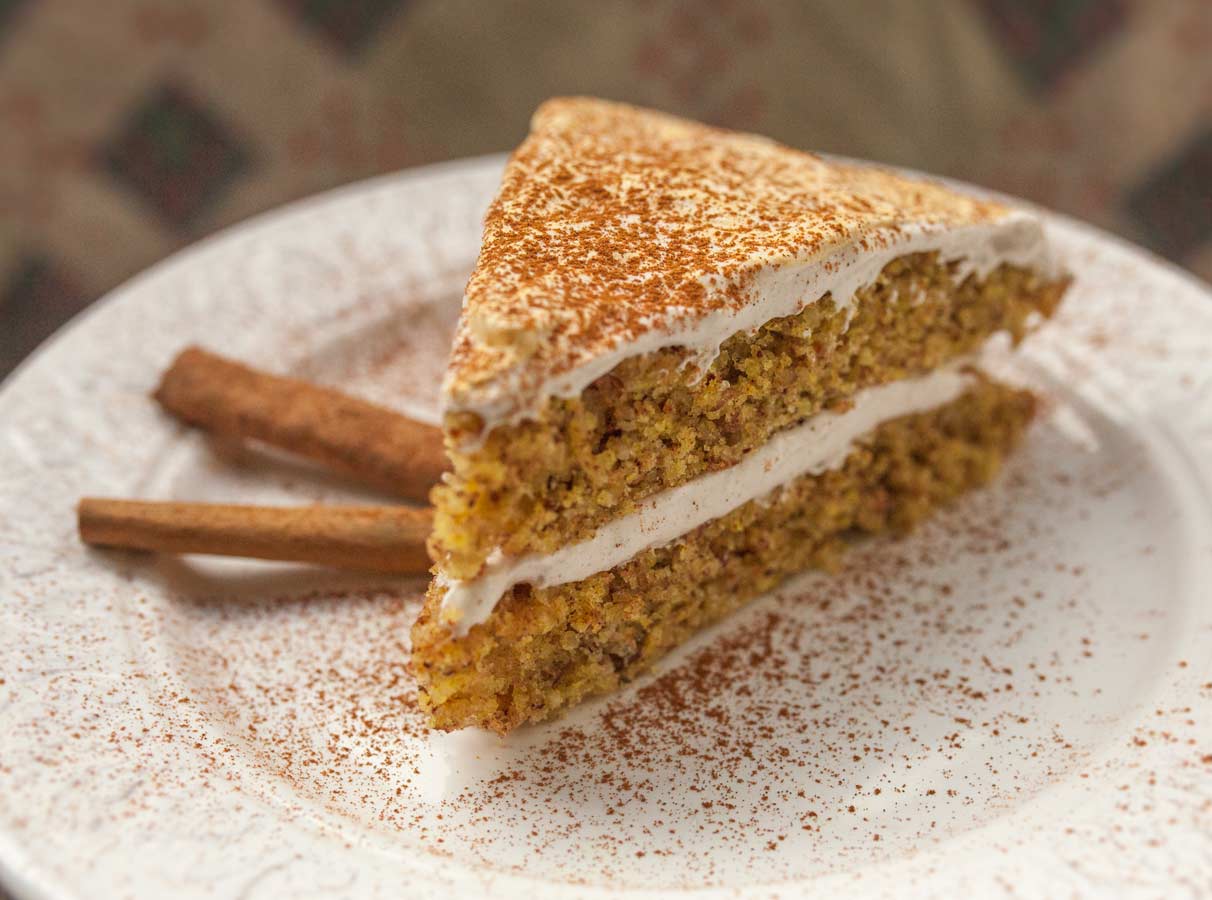 Cinnamon Cream Cake
2016-12-14 14:23:20
For the cake
220 g flour
3 tsp of tartar baking powder
200 g of raw cane sugar
100 g hazelnuts (ground)
100 g almonds (ground)
40 ml sunflower oil (as neutral as possible)
250 ml mineral water (with carbonic acid)
1/2 teaspoon lemon peel (organic)
1 teaspoon lemon juice
1 knife tip cloves (ground)
1/2 coated tsp vanilla (ground)
1 coated tsp cinnamon (ground)
1 pinch of salt
For the cinnamon ginger cream
200 ml of soybean cream (e.g., Cresoy Cuisine of Natumi, well-cooled)
60 g of raw cane sugar
1 tsp ginger (finely grated)
1 teaspoon cinnamon (ground)
1,5 teaspoon seed husks (ground)
1 pinch of salt
Instructions
Preheat the oven with 2 medium oven grids to 180 degrees. Spread 2 baking pans (diameter 26 cm) with baking paper and grease with oil. Sieve the flour, mix with baking powder and salt, then combine with the nuts and almonds. Wisk the oil with the sugar, the spices and the lemon. Now add the mineral water and finally carefully fold in the flour mixture (do not whisk!).
Spread the pastry onto the two baking trays and bake immediately. After 10 minutes exchange the molds and rotate by 180 degrees. After a further 8-10 minutes check with a wooden stick. If no paste sticks to it and the edges of the cake are slightly golden yellow, the cakes are ready. Allow to cool.
Whip the cold soy cream and then slowly add the sugar with the spices while stirring. Finally, add gradually the psyllium husk and beat until the cream becomes slightly firm.
Cool for 1 hour.
Remove the first cake carefully from the baking paper and place it on a round cake plate using the bottom of the baking tray. Divide the cream into 2 portions and gently spread one portion carefully until 1cm from the cake edge.
Then, remove the second half of the cake from the baking paper and place it on the cream layer. Then spread carefully the second layer of cream onto the cake. Cool 1-2 hours.;-)
Notes
All recipes are in a creative - intuitive cooking style - as inspiration and indicator for your own variations.
All ingredients and quantities are approximative.
All ingredients are bio and cruelty-free.
DELICIOUS & MINDFUL CUISINE http://www.allyouneedisveg.de/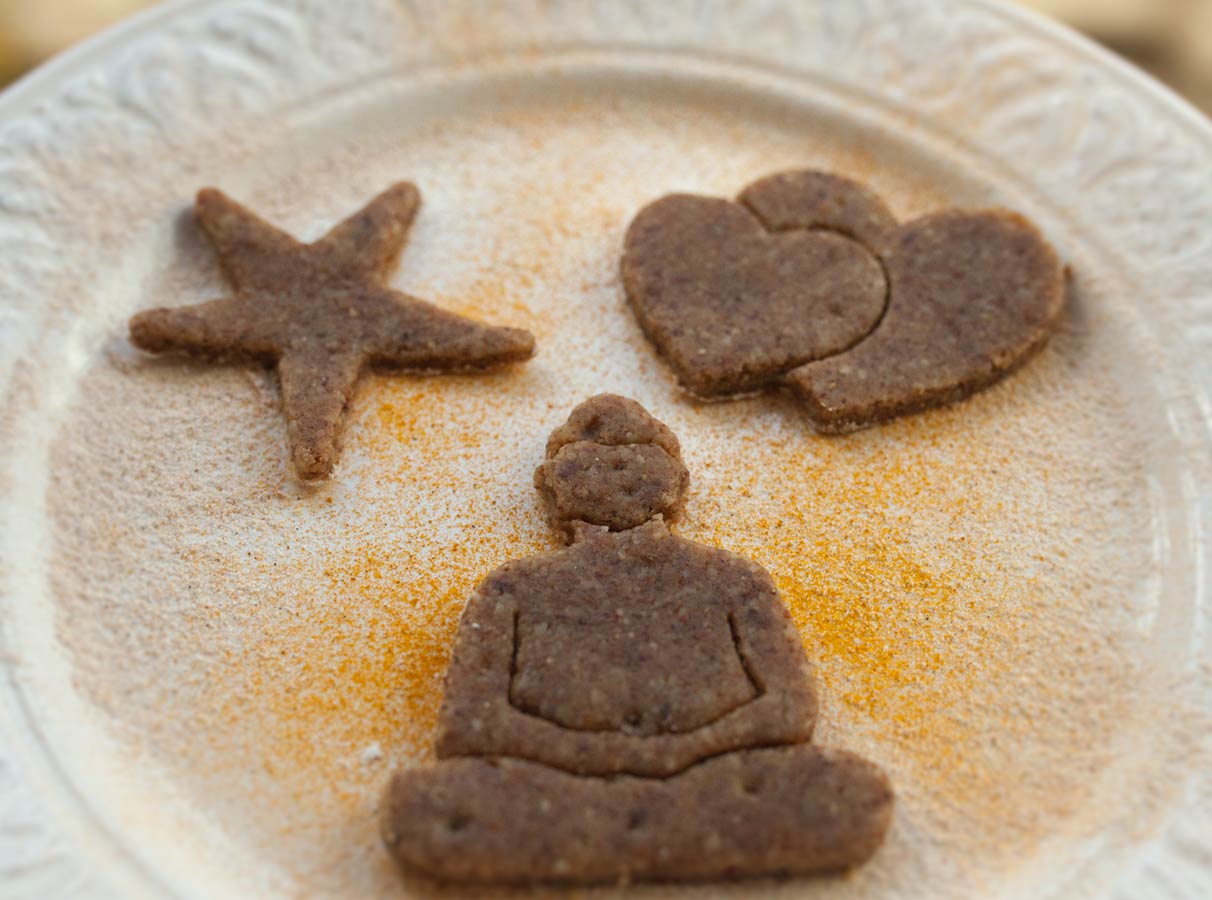 https://vegan-taste-week.de/rezepte/kuchen-desserts/buddha-zimtsterne