Book tailored cooking classes and corporate cooking events with Chef Yuki.
Tailored corporate diner experiences, incentives or team-building in Lisbon-Cascais-Sintra aera.
Cooking classes for groups of min. 8 Persons.
Portuguese cooking & diner experiences for groups of vegan Travel Agencies or City Tours in Lisbon.
As a at plant-based Chef, graduated at Plant-Based Institute for culinary arts in Berlin,
one of my long-term projects here in Lisbon is called "God Save the Bacalhau"
with the aim to veganise and thus modernize traditional Portuguese & Mediterranean Cuisine – especially seafood.
"God save the Bacalhau" will bring more happiness and diversity into food and make discover Portuguese and Foreigners, that traditional mediterranean Cuisines and Flavors of the sea are also possible in a delicious plant-based version.
Examples:
Caviar, Croquetes – Rissois – Pasteis de Vegalhau – Peixinhos da Horta, Filetes do Mar,
Ceviche do Mar, Vegan "Choco" frito
Vegalhau à brás, Sea-weed Caldeirada, …
Please feel free to contact me for a tailored offer.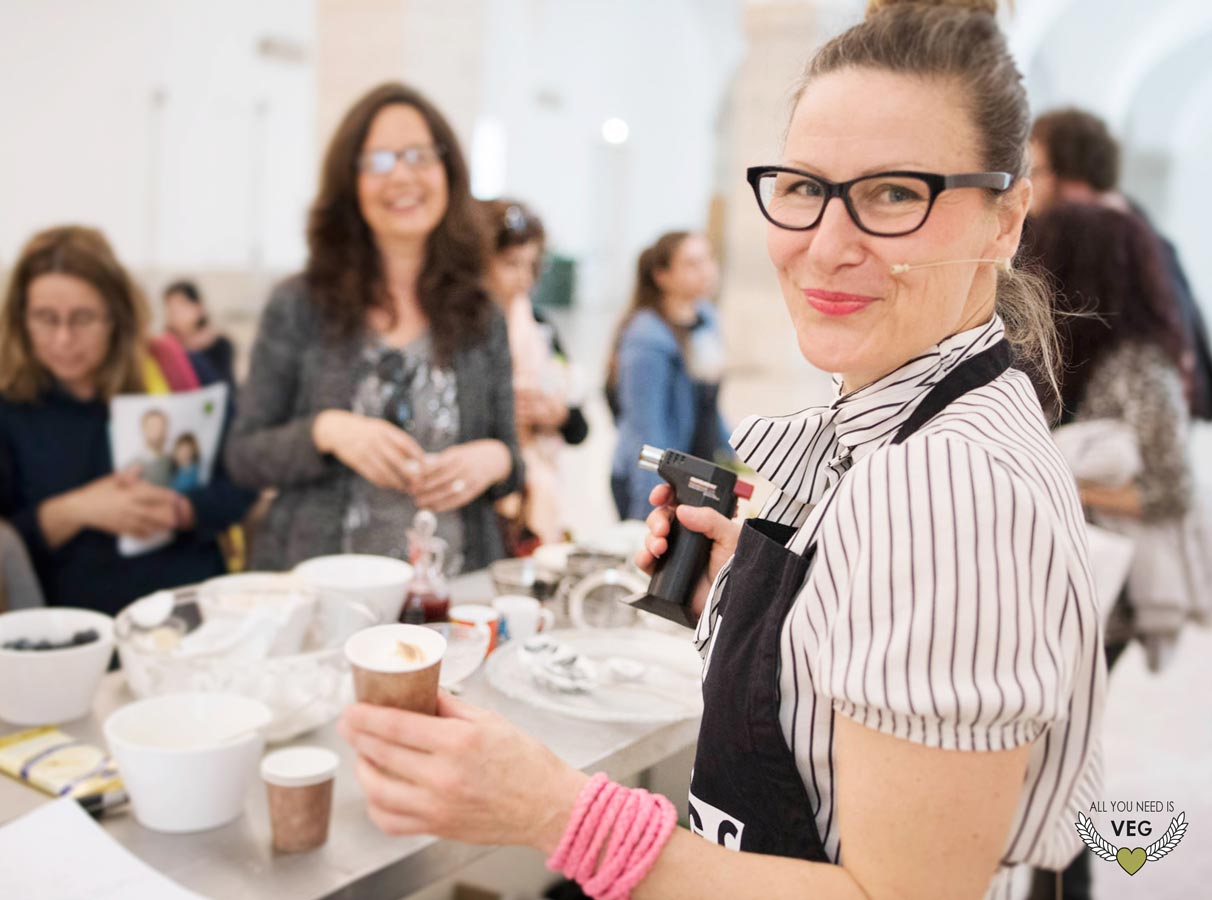 … at VeggieWorld Portugal 2018 for Celeiro.