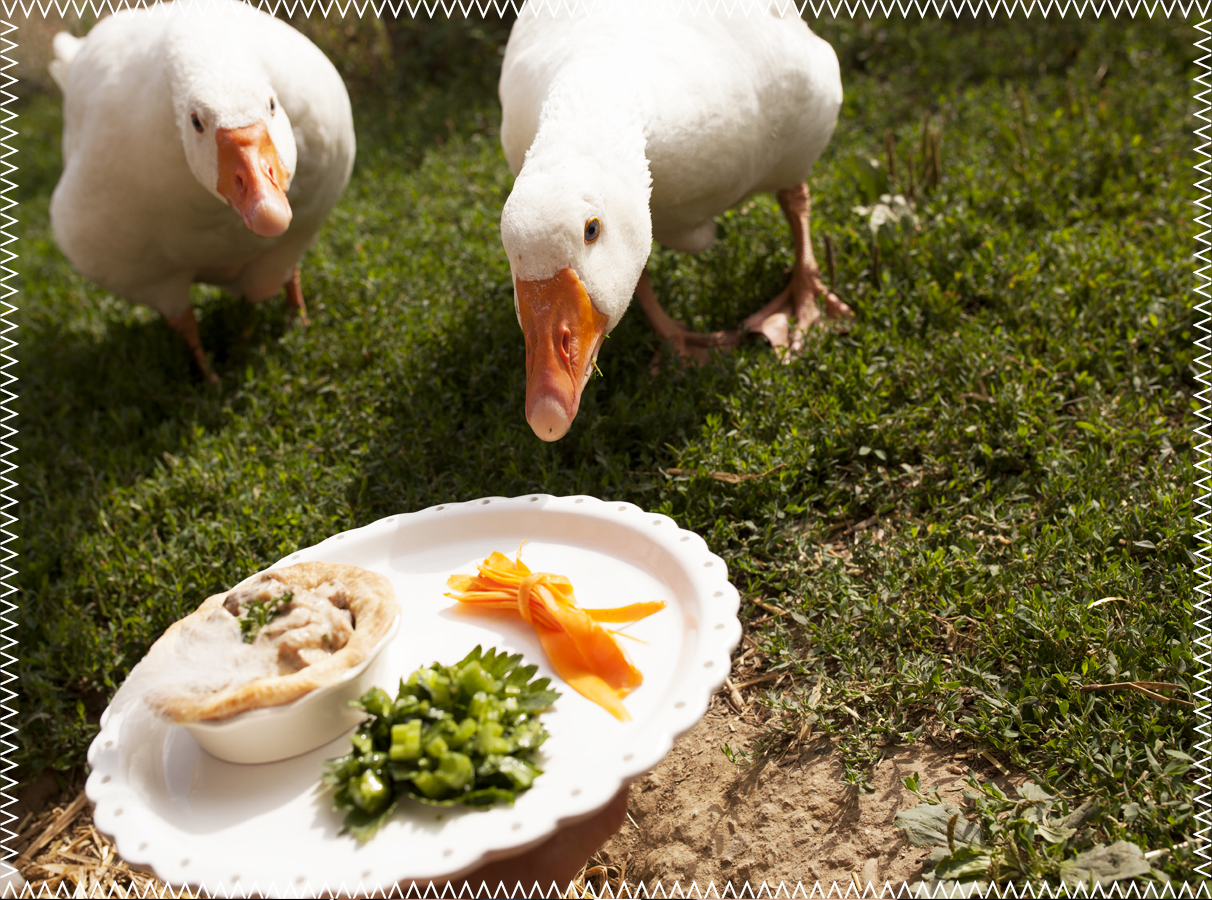 The chicken is in the kitchen
Magical veg tour 2015
Chapter II

Mobile vegan cuisine in the "poulailler" (henhouse) of Jardins de Valmer, Loirevalley, France.
Vol au vent des poules d' or qui adorent la fricassée de champignons et de soja fumé.
All recipes are organic, cruelty-free and in an intuitive cooking style.
With my mobile cuisine set-up I am touring around to meet people who are into sustainable projects. I discuss and cook with them by placing the "kitchen" in unusual outdoor locations. This summer I started this project in France with Amelie Martin who is into Flower Powerfooding. For each setting a special vegan menu was created which respected the local seasonal vegetables and fruits and was tailored on the history and ambiance of the location itself.
Magical veg tour 2015
Edition Prod. No. 2
Scene The chicken is in the kitchen
Date 23. July 2015
Prod.Co. Amelie Martin
Director Yukijung
Thanks to Amelie Martin, Alix de Saint-Venant Paysagiste-Botaniste
Photos Yukijung
Toutes les recettes sont cruelty-free et réalisées dans l'esprit d'une cuisine intuitive et créative.
Ce qui vous invite à toutes les variations possibles selon vos propres inspirations et ressources. Tous les ingrédients sont biologiques, sans matières animales: ni viande, ni poisson, ni beurre ou lait, non plus de miel ou d'œuf ! Mais bien d'autres ingrédients 100% Végétal: Fruits, Légumes, Graines, Fleurs et Céréales variées. La nature offre un large choix gourmand, savoureux, original 😉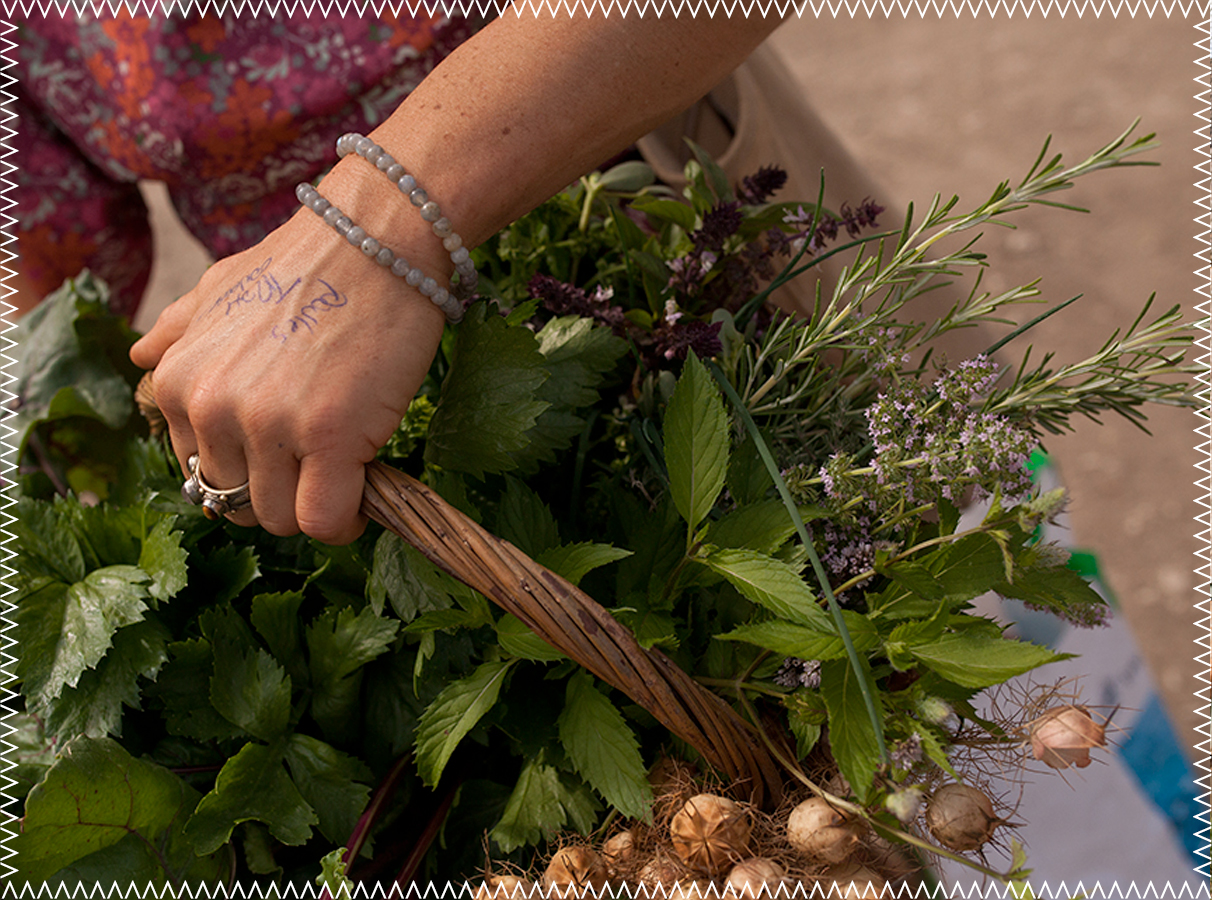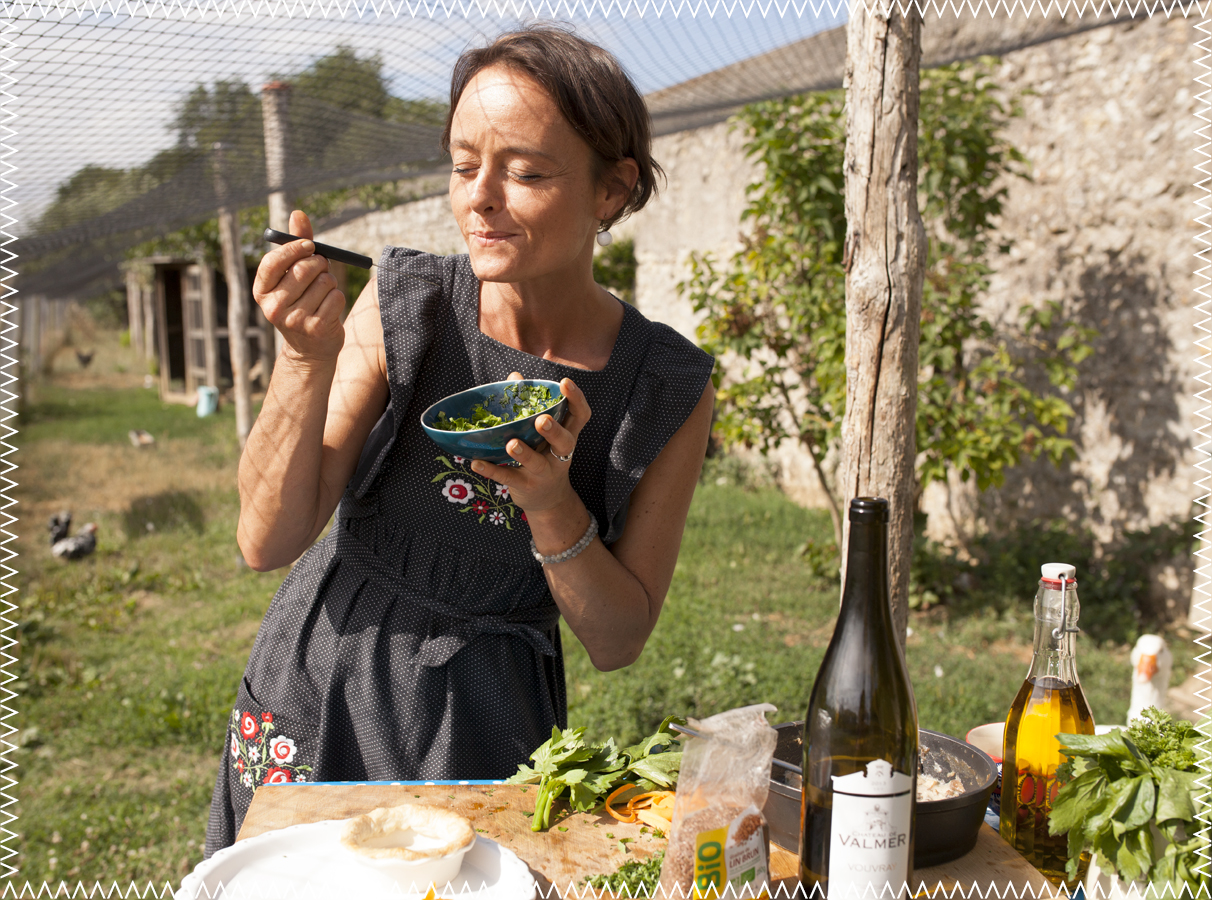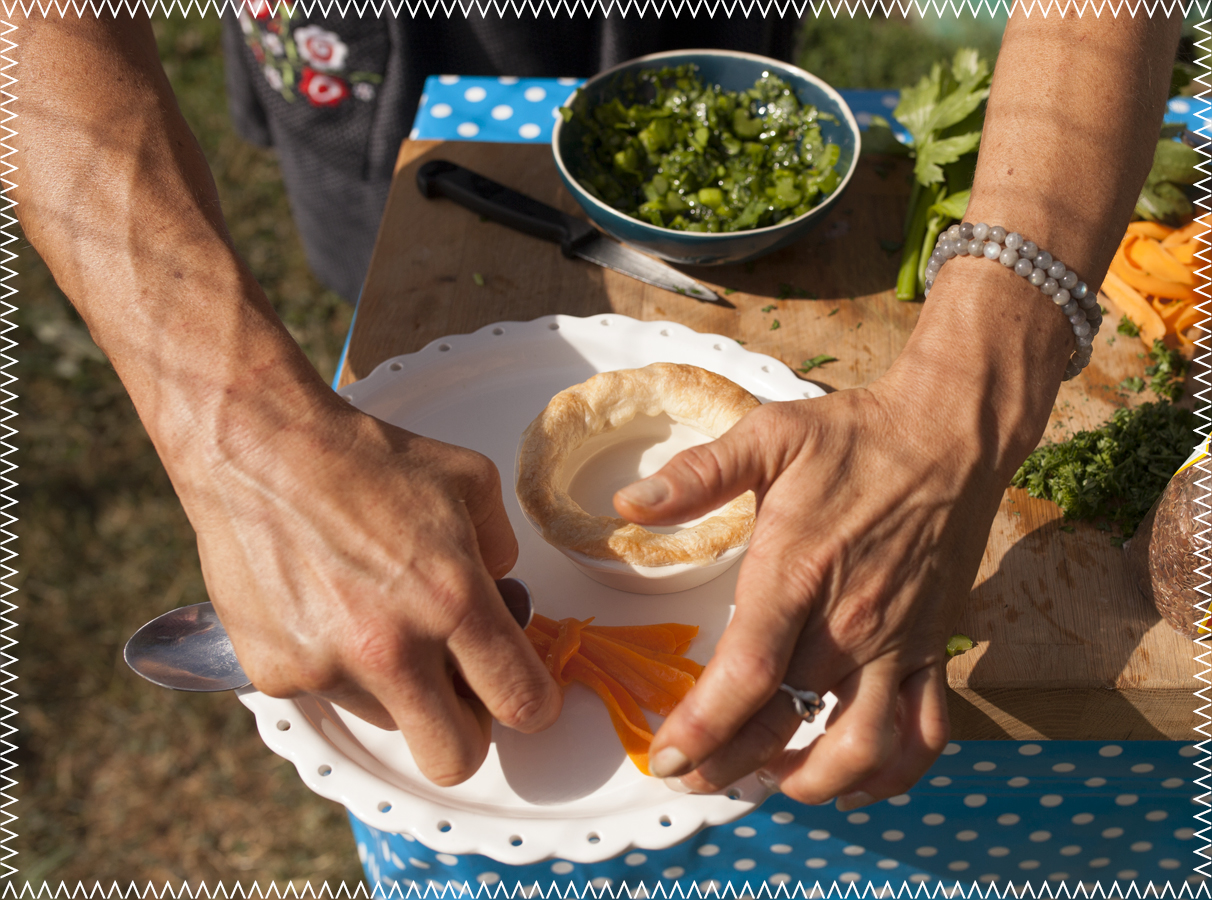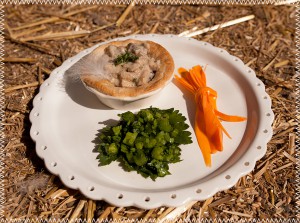 Vol au vent des poules d'or qui adorent la fricassée de champignons et de soja fumé
2015-09-13 01:41:40
Ingredients
1 tasse de tofu fumé coupés en Macédoine ( 6mm x 6 mm)
1 tasse de soja texturé
2 tasses de champignons bruns coupés en rondelles
Des bouchées à la reine faites maison ou artisanales
2 gousses d´ail finement hachés
1 oignon rouge finement hachés
1 cèleri coupé en rondelles fines
4 carottes coupées en lamelles avec l´épluche légume
1/2 verre de vin blanc du Château de Valmer
1 verre de crème de soja cuisine
1 cc de Worchester sauce
1 tasse de bouillon végétarien
1 cs de jus de citron
1 cs huile de noisette
2-3 cs de farine de blé
1 cube de bouillon bio dissolu dans 1/2 l de l´eau chaude
7 cs de Alsan (beurre vegane)
Epices: une pincée de sel fumé, de poivre (Jamaïque), piment, de hot curry, cumin et curcuma.
4 cs de persil
Préparation en amont
Mettez le soja texturé dans un saladier.
Ajoutez 1 litre d'eau salée / bouillon bouillante- laissez le tout gonfler pendant 20 min.
Essorez l'eau et coupez le soja en Parmentier.
Préparez ½ litre de bouillon bio.
http://fr.m.wikihow.com/préparer-des-protéines-végétales-texturées
Préparation de la fricassée
Pour le roux de la sauce crémeuse faites fondre 4 cs le beurre vegane à feu doux dans une petite casserole et ajoutez 2 cs de farine.
Faites roussir avec un fouet.
Ensuite ajoutez doucement le bouillon en remuant le tout (doit avoir une consistance onctueuse). Faites bouillir 1-2 minutes et réservez.
Dans une 2 iéme casserole faites revenir l'oignon rouge et l'ail dans 2 cs de beurre vegane. Ensuite le tofu fumé à feu vif et une pincée de sel fumé, de poivre, piment, de hot curry et de cumin.
Quand le tofu commence à être bien grillé, ajoutez le soja texturé les champignons.
Apres 10 min. ajoutez le roux, la crème, le bouillon, le vin blanc et la Worchester sauce.
Faites mijoter 15 min. à feu doux.
Ajoutez à la fin le curcuma et persil finement haché.
Remplir les bouchées à la reine de cette garniture délicieuse.
Accompagnez d'une petite salades de carotte et céleri finement coupés,
assaisonnée d'huile de noisette, du jus de citron et d'une pincée de sel de Gérande.
A la place des bouchées à la reine le fricassée peut être également servit avec du sarrasin, du millet brun ou du riz complet.
Bon appétit !
Notes
All recipes are in a creative- intuitive cooking style - la cuisine créative intuitive - as inspiration and indicator for your own variations.
All ingredients and quantities are approximative- toutes les ingrédients et quantitées sont approximatives.
All ingredients are bio and cruelty-free. Tout les ingrédients sont bio et cruelty-free.
DELICIOUS & MINDFUL CUISINE http://www.allyouneedisveg.de/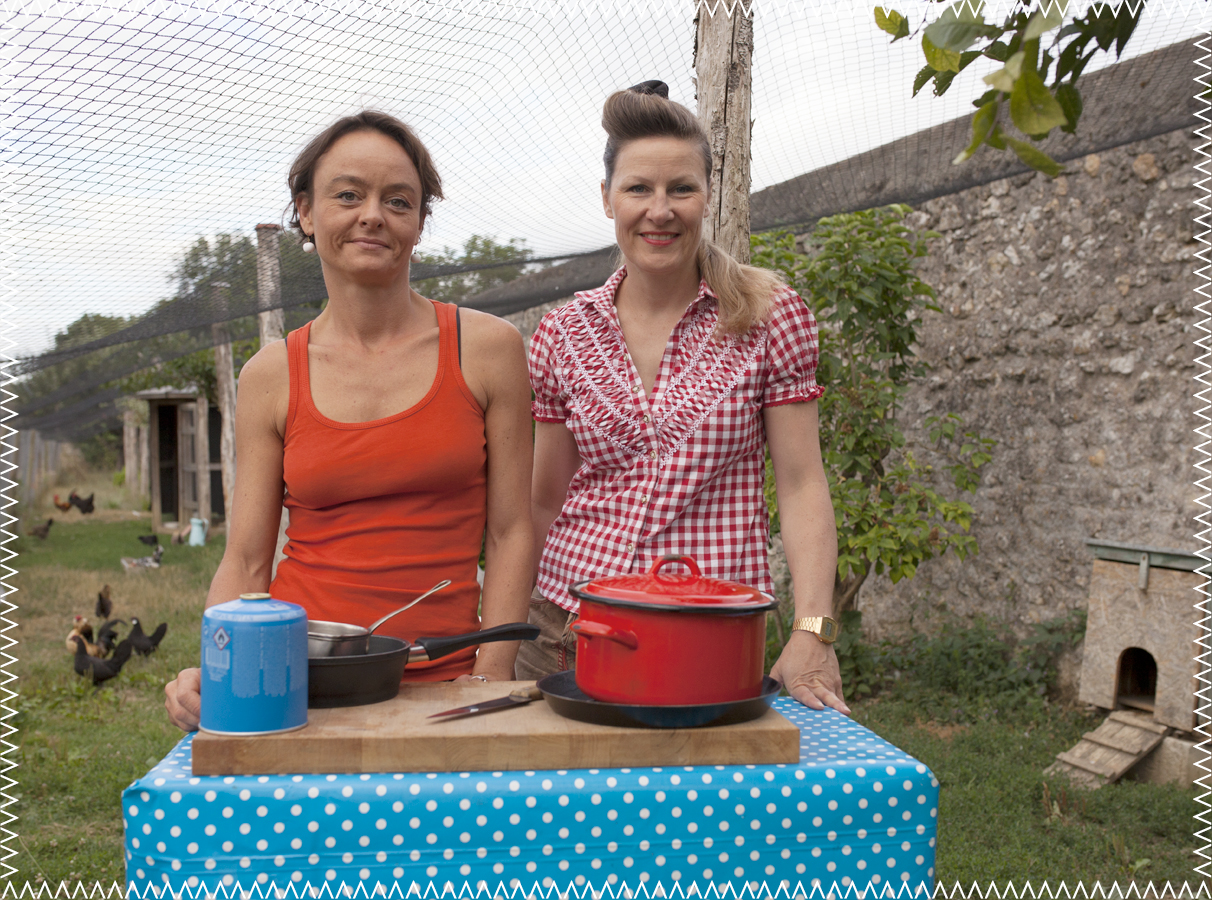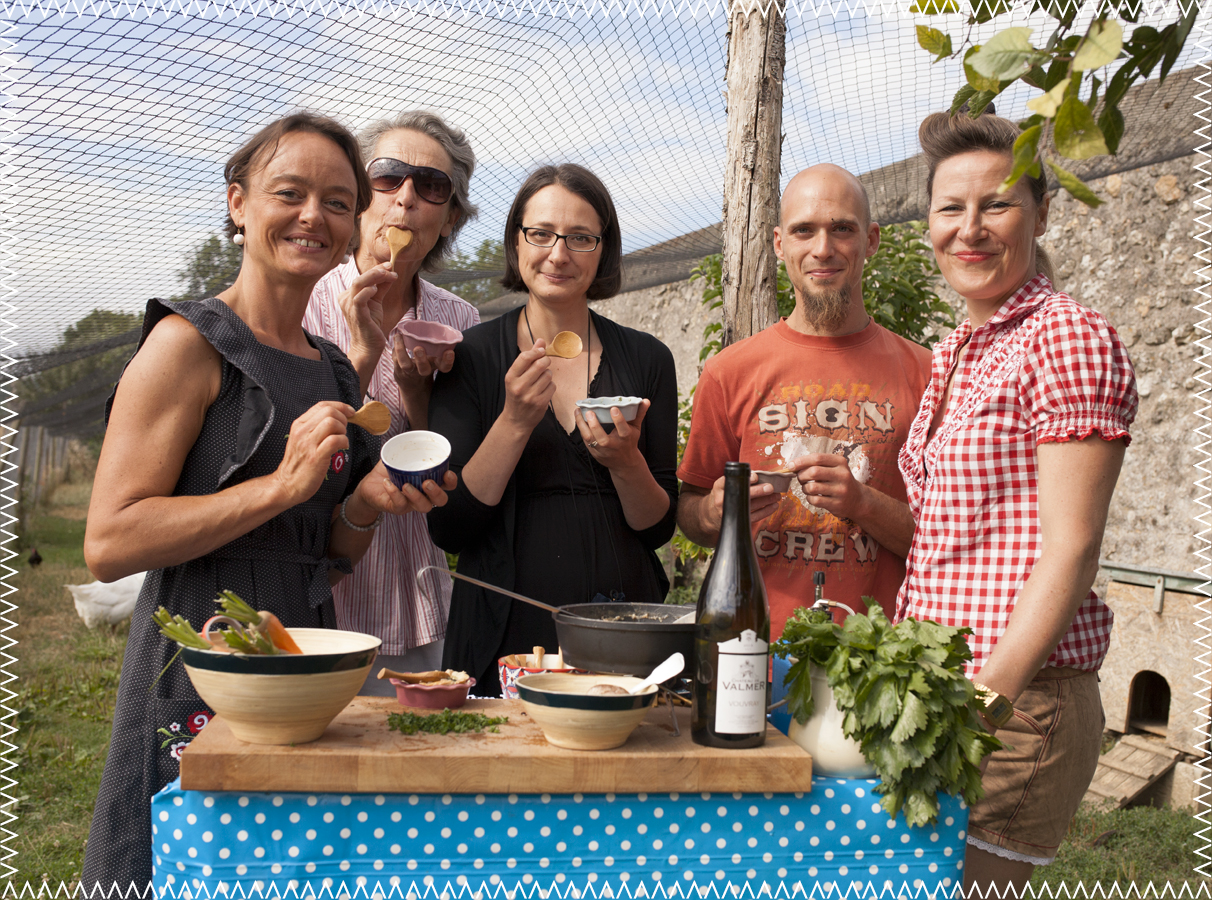 Our little trailer;-)